Shortcuts
Scientific Ethics
Web Resources
English Resources
:
Retraction Watch
(
best of retractions
)


IEEE Ethics and Member Conduct
IEEE Technical Program Integrity Initiative (TPII)
(
Technical Program Integrity Committee Actions with a list of conferences whose proceedings were withdrawn
)

Ethics in research & publication @ Elsevier
Elsevier Publishing Ethics Resource Kit (PERK)

2nd World Conference on Research Integrity (WCRI 2010)
(
Singapore Statement on Research Integrity
)


(
;

,
,
;
)


DUDE (DUplicate text DEtection)


VroniPlag Wiki - kollaborative Plagiatsdokumentation

SCIgen - An Automatic CS Paper Generator
Postmodernism Generator
snarXiv
(
arXiv vs. snarXiv game
)
The official Herbert Schlangemann Blog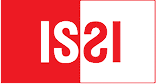 World Science

ResearchCompendia
ReproducibleResearch.net
Reproducible Research in Computational Science
Patrick Vandewalle's Reproducible Research blog
Blogs
:
Retraction Watch
Copy, Shake, and Paste: A blog about plagiarism and scientific misconduct
allfakejournals.blogspot.com
garbageconferences.blogspot.com
crappy-conferences.blogspot.com
bogus-conferences.blogspot.com
bogusconferences.blogspot.com
fcafc.blogspot.com
ieee-bogus.blogspot.com
iaria-highsci.blogspot.com
WORLDCOMP = MoneyComp!

M.S. El Naschie's Homepage
(
Old Website
,
Arabic Website
)
Chinese Resources
:
中国科研诚信网 (科学技术部科研诚信建设办公室)



五柳村
网易博客圈·学术打假
中华诚信社

2012年度皮博迪奖(Peabody Award): 香港无线电视台TVB节目《新闻透视:学术造假》
Selected Articles
Selected Ethics-Related Codes and Policies
How to Do Good Research
Some General Guides
Patrick Vandewalle, Jelena Kovačević and Martin Vetterli, "Reproducible Research in Signal Processing: What, why, and how," IEEE Signal Processing Magazine, vol. 26, no. 3, pp. 37-47, 2009, IEEE
How to Write Research Papers
Good Talks by Good Researchers
Understanding Peer Review System
Sci-Services: a collection of links of scientific services including many on scientomtrics.
How to Survive Academia
More about Academia: Histories, Anecdotes, Fun, ...
Neal Koblitz, The Uneasy Relationship Between Mathematics and Cryptography, Notices of the AMS, vol. 54, no. 8, September 2007

Diffie used to run the "rump session", where informal, irreverent, and often humorous presentations were the norm. There was heckling, and at one point Whit had to impose some restrictions on what could be thrown at a speaker (empty beer cans were okay, but not full ones). (Page 974, left column, Line 2)
Conjecture. For the development of mathematics it is better for someone to publish one excellent paper in n years than n nearly worthless papers in one year. (Page 976, left column, Line 39)
In 1996 I was the program chair of Crypto. ... About two-thirds of the submissions arrived by courier mail within 48 hours of the final deadline. Many had obviously been rushed and were full of typesetting errors. One author had sent me only the odd-numbered pages. (Page 976, left column, Line 8)