Shortcuts
Introduction
This web page is a collection of international/regional/national/industrial standards and best practice guides on
Digital and Multimedia Forensics
.
Standards
Key Standardization and Metrology Bodies
:
(
ISO/IEC JTC1/SC27 IT Security techniques
)

(
ITU-T SG17 Network Forensic and Vulnerability Organizations
)
(
)
(
Committee E30.12 on Digital and Multimedia Evidence
)



(
BSI IST/33 IT - Security Techniques
)
(
)
Key Certification and Accreditation Bodies
: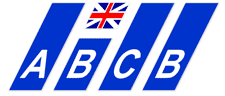 国家认证认可监督管理委员会认证认可技术研究所 (China Certification & Accreditation Institute)
International Standards: NP (New Proposal) => AWI (Approved new Work Item) => WD (Working Draft) => CD (Committee Draft) => FCD (Final Committee Draf) => DIS (Draft International Standard) => FDIS (Final Draft International Standard) => IS (International Standard) => Cor (Technical Corrigendum) + Amd (Amendment)
Technical Reports: DTR (Draft Technical Report) => TR (Technical Report)
This series is about information security and several define guidelines to be followed by digital forensics labs when hanlding digital evidence. The most important standard is ISO/IEC 27037, which defines guidelines related to digital evidence and is currently in the DIS stage. As a more general standard, ISO/IEC 27001 is followed by many digital forensics labs and service providers.
ISO/IEC 17000-Series Standards
The ISO/IEC 17025 plays an important role in digital forensics industry.
UK Forensic Science Regulator
's
Codes of Practice and Conduct
recommends this standard and
ILAC-G19
(see below). But there is a debate if ISO/IEC 17025 is the best standard to follow for digital forensics practice.
Other ISO/IEC Standards
The ASTM standards seem to be based on
SWGDE
's best practice documents. ASTM has
a committee E30 working on forensic sciences
, whose
subcommittee E30.12
is working on digital forensics. The E30.12 subcommitte has produced two standards and been working on two new WKs (work items).
ASTM WK45289, "New Specification for Establishing Confidence in Digital Forensic Results by Error Mitigation Analysis"
ASTM WK46449, "New Guide for Core Competencies for Mobile Phone Forensics"
ASTM WK46469, "New Practice for Examining Magnetic Card Readers"
Other International Standards on Digital Forensics
R. Danyliw, J. Meijer and Y. Demchenko, "The Incident Object Description Exchange Format," RFC 5070, December 2007
T. Gondrom, R. Brandner and U. Pordesch, "Evidence Record Syntax (ERS)," RFC 4998, August 2007
D. Brezinski and T. Killalea, "Guidelines for Evidence Collection and Archiving," RFC 3227, February 2002
Other Related International Standards
National Standards
UK
British Standards Institution
has published one UK standard on digital evidence and four books to support implementation of this standard.
USA
NIST recommendations are often considered as standards.
Wayne Jansen and Rick Ayers, "Guidelines on Cell Phone Forensics," NIST SP (Special Publication) 800-101 Revision 1, sponsored by DHS, May 2014
Karen Kent, Suzanne Chevalier, Tim Grance and Hung Dang, "Guide to Integrating Forensic Techniques into Incident Response," NIST SP (Special Publication) 800-86, August 2006
Wayne Jansen and Rick Ayers, "Guidelines on PDA Forensics," NIST SP (Special Publication) 800-72, sponsored by DHS, November 2004
Australia
China
To be added...
Best Practice Guides
International
European
UK
Key Stakeholders
:
(
CAST - Centre for Applied Science and Technology
)
Forensic Science Regulator
(
)
(
Old Website
)

ACPO, "Good Practice Guide for Managers of e-Crime investigation," Version 0.1.4, supported by 7Safe, January 2011
ACPO, "Good Practice Guide for Digital Evidence," Official Release Version 5.0, October 2011
ACPO, "ACPO e-Crime Strategy," Version 1.0, August 2009
ACPO and NPIA, "Practice Advice on Police Use of Digital Images," 2007
HOSDB in cooperation with ACPO and NPIA, "Storage, Replay and Disposal of Digital Evidential Images," Version 1.0, HOSDB Publication No. 53/07, November 2007
HOSDB and ACPO, "Digital Imaging Procedures," Version 2.1, HOSDB Publication No. 58/07, November 2007
US
Key Stakeholders
:

(
)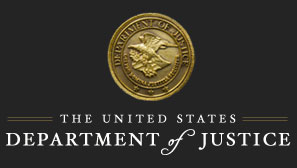 (

;
,
Active NIJ Standards and Comparative Test Methods
;
CCIPS - Computer Crime and Intellectual Property Section
;
,
NAC - National Advocacy Center
,
EOUSA - Executive Office for United States Attorneys
)
Federal Rules of Evidence
CCIPS (Computer Crime and Intellectual Property Section) documents

Searching & Seizing Computers and Obtaining Electronic Evidence in Criminal Investigations, 3rd Edition, OLE Litigation Series, published by OLE and EOUSA, September 2009
Prosecuting Computer Crimes, OLE Litigation Series, published by OLE and EOUSA, October 2010
Prosecuting Intellectual Property Crimes, Third Edition, OLE Litigation Series, published by OLE and EOUSA, September 2006
Richard Nolan, Colin O'Sullivan, Jake Branson and Cal Waits, "First Responders Guide to Computer Forensics," CMU CERT Training and Education Hanbook, CMU/SEI-2005-HB-001, March 2005
Richard Nolan, Marie Baker, Jake Branson, Josh Hammerstein, Kris Rush, Cal Waits and Elizabeth Schweinsberg, "First Responders Guide to Computer Forensics: Advanced Topics," CMU CERT Training and Education Hanbook, CMU/SEI-2005-HB-003, September 2005